This tut will guide you on how to remove Virus & adware such as :FastClickNow.com pop-ups from your computer, and any other
adware
program that may have been installed on your system.
Follow the steps carefully
check out how to remove Fastclick.com adware from your computer.
STEP 1 :
The FastClickNow.com pop-up ads may be displayed by an
adware
program that you have recently installed on your computer. In our case
FastClickNow.com
pop-ups were installed with the
SuperLyrics, Babylon Toolbar, Plus-HD 1.3, TidyNetwork.com
and

WebCake 3.0programs.
In this first step, we will try to identify and remove any malicious program that might be installed on your computer.
To uninstall the programs that are responsible for the FastClickNow.com from your computer, click the Start button, then select Control Panel, and click on Uninstall a program.
If you are using
Windows 8,
simply drag your mouse pointer to the right edge of the screen, select Search from the list and search for "control panel". Or you can right-click on a bottom left hot corner (formerly known as the Start button) and select Control Panel from there, then select Uninstall a program.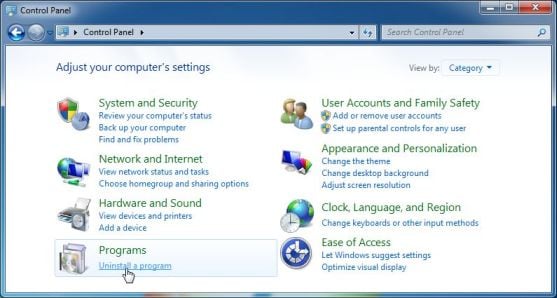 When the
Add/Remove Programs
or the
Uninstall a Program
screen is displayed, scroll through the list of currently installed programs and uninstall any of this listed programmes if you found such::
SuperLyrics, LyricXeeker,Plus-HD 1.3, Browse2Save, WebCake 3.00, DownloadTerms 1.0, LessTab,TidyNetwork.com, LyricsMonkey-1, Selection Links, SimpleLyrics and any other unwanted or recently installed programs from your computer.
Depending on the adware infection, the above programs may have a different name or not be installed on your computer.
If you cannot find the program that is responsible for the FastClickNow.com adware redirect or popup , you can proceed with the
step2.
If you are having issues while trying to uninstall the FastClickNow.com malicious programs, you can use
Iobit Uninstaller
to completly remove the unwated programs from your machine. that is if you found any from
Step 1
Step 2
Junkware Removal Tool is a powerful utility, which will remove FastClickNow.com redirect or adware from Internet Explorer, Firefox or Google Chrome.
You can download the Junkware Removal Tool utility from the below link:
JUNKWARE REMOVAL TOOL
Once Junkware Removal Tool has finished downloading, please double-click on the JRT.exe icon as seen below.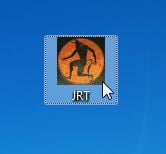 If Windows prompts you as to whether or not you wish to run Junkware Removal Tool, please allow it to run.
Junkware Removal Tool
will now start, and at the Command Prompt, you'll need to press any key to perform a scan for the FastClickNow.com hijacker.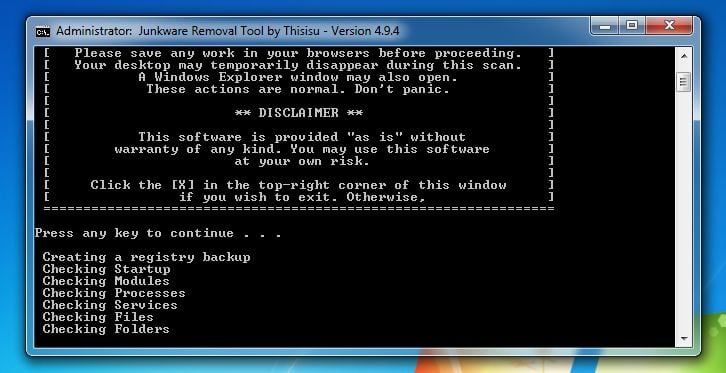 Please be patient as this can take a while to complete (up to 10 minutes) depending on your system's specifications.
When the scan Junkware Removal Tool will be completed, this utility will display a log with the malicious files and registry keys that were removed from your computer.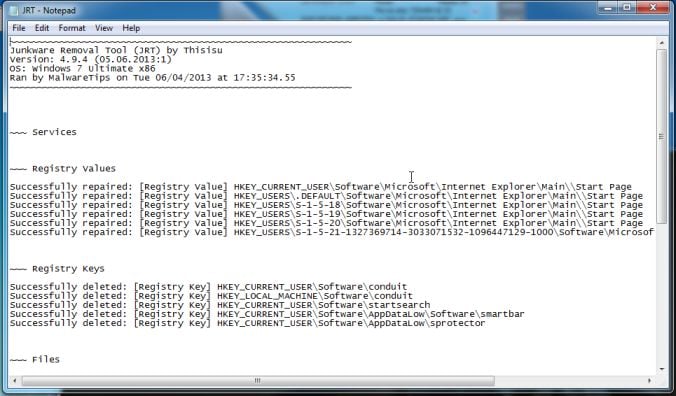 Next Step:
Malwarebytes Anti-Malware Free utilizes Malwarebytes powerful technology to detect and remove all traces of malware including worms, trojans, rootkits, rogues, dialers, spyware and more.
You can download Malwarebytes Anti-Malware Free from the below link, then double click on it to install this program.
MALWAREBYTES ANTI-MALWARE
When the installation begins, keep following the prompts in order to continue with the setup process.
On the Scanner tab,select Perform quick scan and then click on the Scan button to start scanning your computer.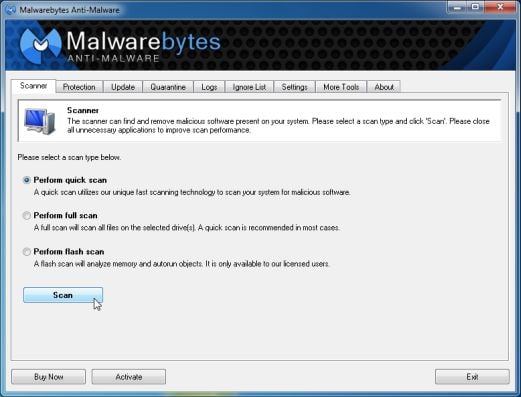 Malwarebytes' Anti-Malware will now start scanning your computer for FastClickNow.com malicious files as shown below.
When the Malwarebytes scan will be completed,click on Show Result.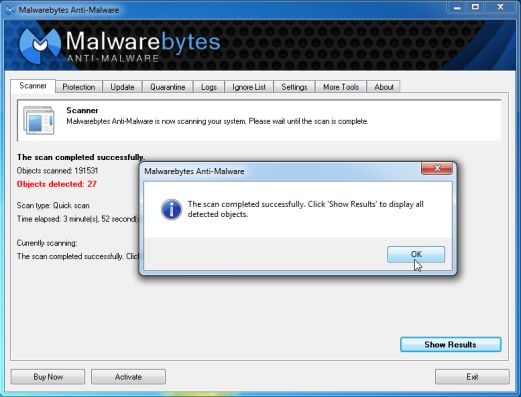 You will now be presented with a screen showing you the malware infections that Malwarebytes' Anti-Malware has detected.Please note that the infections found may be different than what is shown in the image.Make sure that everything is Checked (ticked) and click on the Remove Selected button.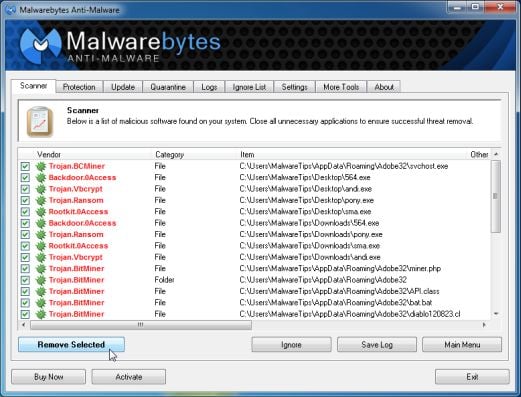 I hope this tutor help to solve your problem! :) Thanks.
Post your Comments here!