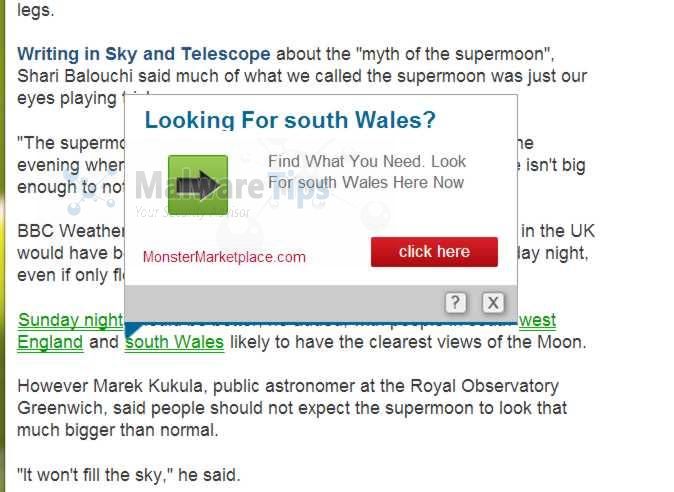 FastClickNow.com is typically added when you install another free software (video recording/streaming, download-managers or PDF creators) that had bundled into their installation this adware program. When you install these free programs, they will also install FastClickNow.com as well. Some of the programs that are known to bundle FastClickNow.com include 1ClickDownload, Superfish, Yontoo and FBPhotoZoom.
Once installed, the FastClickNow.com browser extension will highlight words on the websites that you are visiting transorfming them into hiperlinks. These FastClickNow.com links are placed inside your text (hence the name), and they come with a double underline to differentiate them from normal links. Once the user rolls the mouse over the link the advertising will pop. Should the user click on the FastClickNow.com pop-up links the browser extension developer will get an affiliate revenue.
The FastClickNow.com adware infection is designed specifically to make money.
It generates web traffic, collects sales leads for other dubious sites, and will display advertisements and sponsored links within your web browser.
FastClickNow.com it's technically not a virus
, but it does exhibit plenty of malicious traits, such as rootkit capabilities to hook deep into the operating system, browser hijacking, and in general just interfering with the user experience. The industry generally refers to it as a "PUP," or potentially unwanted program.
You should always pay attention when installing software because often, a software installer includes optional installs, such as this FastClickNow.com adware. Be very careful what you
agree to install.
Always opt for the
custom installation
and deselect anything that is not familiar, especially optional software that you never wanted to download and install in the first place. It goes without saying that you should not install software that you don't trust.
Next step