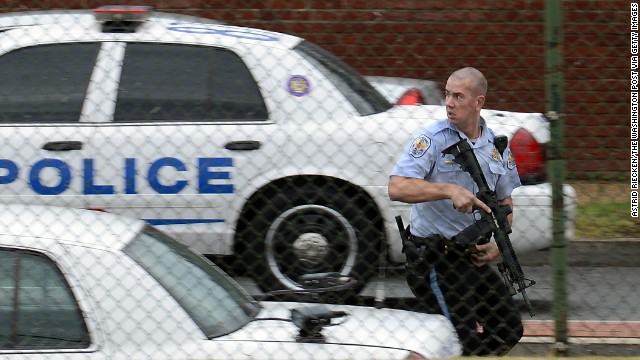 Washington (CNN)
-- The normal buzz of the Washington Navy Yard's 3,000 workers will be replaced by the meticulous work of forensics teams, looking for answers after a military contractor gunned down 12 people and wounded eight others.
The installation is closed Tuesday to all but essential personnel. Investigators have questions to ask, measurements to take and information to sift through.
Mid-morning, Defense Secretary Chuck Hagel and other Department of Defense leaders will lay a wreath at the Navy Memorial plaza to honor the victims of Monday's shooting.
Dead is the gunman, Aaron Alexis -- a former Navy reservist with a "pattern of misconduct" -- and 12 others -- a mix of civilian workers and military contractors.
Authorities said Alexis was killed after an encounter with security. They gave no other details.
Alexis began at the Navy Yard last week, but worked at multiple Navy offices over the summer, said employer Thomas Hoshko, CEO of The Experts, an HP subcontractor. Hoshko said there were no reports of problems with Alexis at the other Navy offices
Read more here>> via CNN