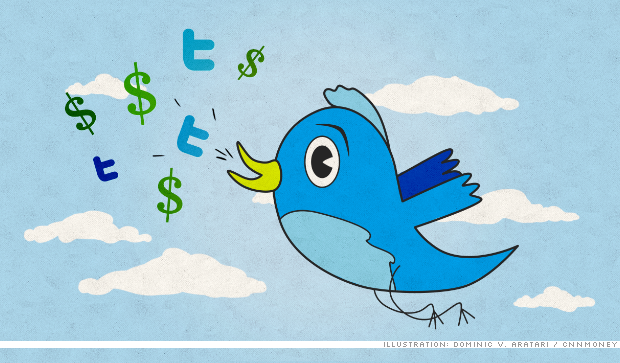 The U.S. government is shut down, but that won't stop Twitter from posting its documents on a government website for an upcoming initial public offering.

Twitter is expected to make public its IPO documents this week, according to multiple news reports. That would pull back the curtain on the company's finances for the first time.Twitter "confidentially" submitted its IPO filing to the Securities and Exchange Commission on September 12.

As part of the IPO process, Twitter must publish those documents to the SEC's public website. Any new IPO-related paperwork that Twitter files would have to be reviewed by SEC officials.

Despite the shutdown, that won't be a problem as long as Twitter files the documents in the next few weeks. That's because -- even though hundreds of thousands of government workers have been furloughed -- the SEC is allowed to keep its doors open and employees at their desks for a while.
The SEC is unlike most other agencies in that its funds must "remain available until expended," according to SEC spokesman John Nester.